We've taken the details to the next level.
These access mats allow operators to build temporary roadways with easy installation and removal. The interlocking system is key to distributing heavy loads across large networks. This greatly reduces the damage to subsoils and offers a stable, consistent base for vehicles and equipment. Increase your productivity and let our mats take a load off your mind.
Access Matting Quality Promise
Our countersinks are shallower, our bolt pattern of 181 bolts and solid core mat structure is proven to provide more strength, especially to the 3 fingers, and using the highest quality of lumber and bolts we know we are building a better mat that lasts longer.
  All of our mats are built with a solid core.
  Our hybrid mat has oak wood on the edges for maximum strength.
  Fast loading due to mud free yard, and bigger forklifts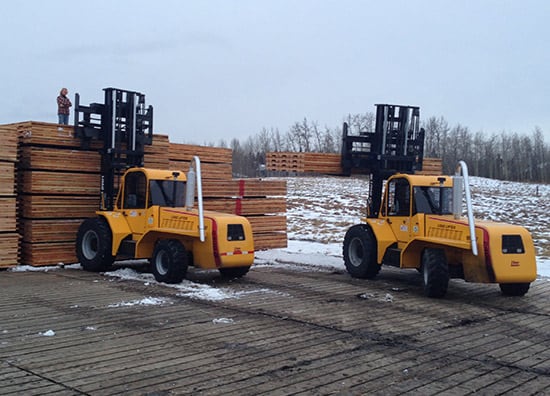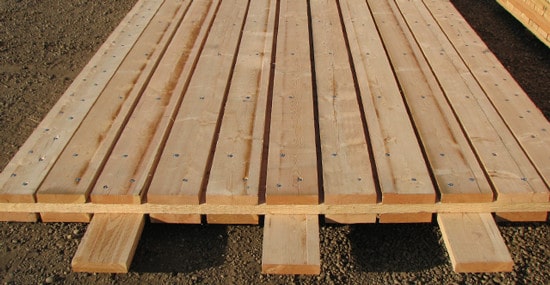 • Solid Core Mats
• 3 Ply Green Douglas Fir Boards
• 181 Carriage Bolt Pattern
• 8'x14′ 1880 Lbs.
• Minimal Countersink
Uses:
• Power Line Right of Ways
• Temporary Roadways
• Access Roads
• Lease Sites
• Drilling Pads
• Pipeline Construction
• Sensitive Environmental Areas
• Parking Lots
See for yourself. Our requirements and attention to detail is what sets Access Matting LTD apart from the competition. We take the time to build mats the right way. Using shallower countersinks with a smaller diameter results in less wood being drilled. More wood equals stronger mats.